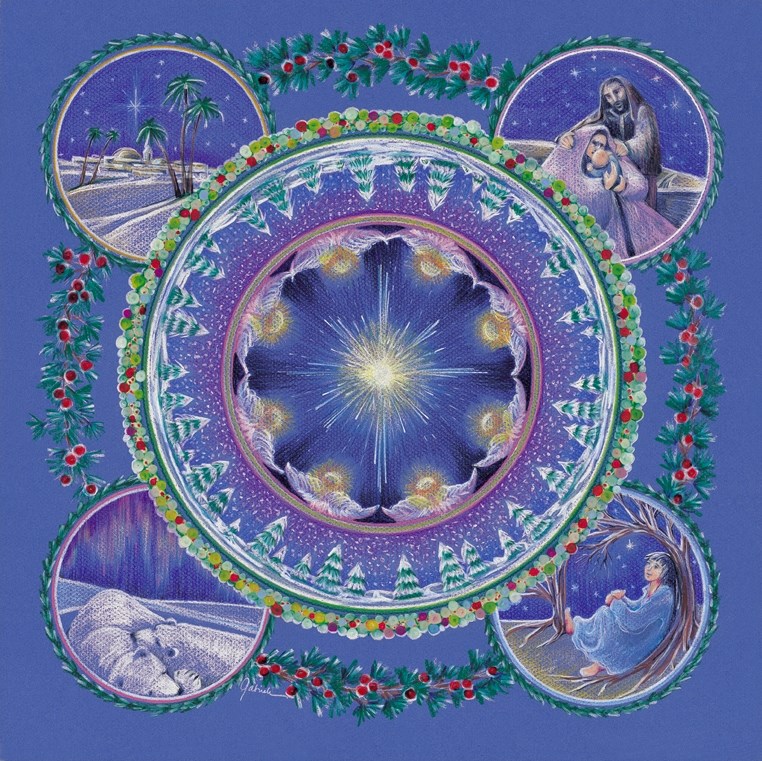 The Light of God's love—
 That Divine Spark within our hearts that is alive and vibrant,
 – waiting to be born anew, continues to guide our way through the darkness.
May the beautiful symbols of this season remind us of God's ever-lasting Love:
Fragrant evergreens; shining stars; prayerful silences; songs of joy and hope;
Welcoming candles in a window; the warm embrace of family and friends –
 As you radiate this Love,
May it illuminate your life and our entire world
With Peace, Joy and Hope!
Wishing you a Joyful Christmas!
Exoterically the Sun has been worshipped as the giver of life from time immemorial, because the multitude was incapable of looking beyond the material symbol of a great spiritual truth.
The Invisible sun, which is the vehicle of the Father and the source of all, appears to the greatest human seers only as a higher octave of the photosphere of the Sun, a ring of violet blue luminosity behind the Sun. But we do not need to see; we can feel His love, and that feeling is never so great as at Christmas time when He is giving us the greatest of all gifts, the Christ of the New year.