Portuguese-Speaking Friends Commemorate 100 Years of The Rosicrucian Fellowship with Exposition and Book
by Delmar Domingos de Carvalho
 The Rose and Rosicrucians and
100 years Fraternidade Rosacruz Max Heindel and
100 years Conception in Bombarral-Portugal
 2009 October 17 – 31
Municipal Museum
Bombarral-Portugal
 Although the Exposition does not officially open until October 17, Delmar writes that "at the moment" it is open, and yesterday, October 1, more than 100 persons visited.  He reports that all of our "brothers" like what they have seen of the exhibits.
The book:
The Rose, Queen of Flowers,
A Symbol Mythical, Mystical and Esoteric
And The Rosicrucians
Commemorating the First Centennial of the
Rosicrucian Fellowship of Max Heindel (1909-2009)
By Delmar Domingos de Carvalho
may be downloaded in Portuguese at the URL:
http://www.fraternidaderosacruz.org/expo_centenario_rf.pdf
It is available online in English through the Google translator toolbar.
http://www.fraternidaderosacruz.org/ddc_catalogo_expo_centenario_frcmh.htm
French – English – German – Polish – Spanish – Czechoslovakian – Russian – Swedish – Italian – Rumanian – Turkish – Portuguese – Dutch – Brazilian Portuguese
It is evident from Carvalho's exhibition photos that this collection of artifacts showcases the works of musical composers, philosophers, scientists, artists and writers whose creative activities reflect or relate to the Rosicrucian Philosophy.
Unique to Portugal, in about the same year as the founding of The Rosicrucian Fellowship, Dr. Amilcar de Souza established The Vegetarian Society of Portugal.  This pioneer, according to Mr. Carvalho, has been given neither due homage nor gratitude.  Furthermore, in the same theme, in 2012 it will be 100 years since the beginning of the Portuguese Society for Naturalogia.   In Portugal, this exposition seizes the opportunity to recognize these proponents of  a healthy vegetarian lifestyle.
More information and photos of the exhibition will be available at the PHOTOS tab as they are collected.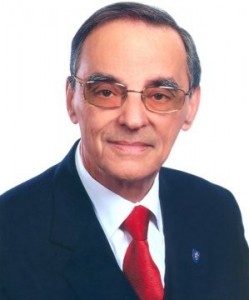 Delmar Domingos de Carvalho early in 2009 published his work, Paracelsus And The COSMOBIOMEDICINA, which he claims is the first biography in English about this Elder Brother.  The book is dedicated to Max Heindel, the herald of the Rosicrucian Order, in observance of the centenary of the founding of the Rosicrucian Fellowship, which considered Paracelsus to be not only a Fellow but one of its Masters.