The Power of Love
A Rosicrucian Fellowship Centennial Talk
By Myriam Pelnado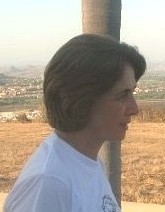 Love is the greatest gift that can exist inside a person. It is so powerful that it extends to individuals, families, groups and nations. Its real greatness manifests in everyday situations. One who expresses Love, shares his joy, interests, knowledge, humor, and all things that live within him. As soon as a person acts against Love, it affects his consciousness, and his light dims, and he knows it. When Christ blessed the fishes, He broke the spirit of isolation thru His universalism. When we understand our relationship with the Cosmos, we transcend our separatist activities.
            All things in manifestation are products of Love. In the Bible we are told that God is a consuming fire: For the LORD your God is a consuming fire Dt. 4:24, and, God is Love, in I John 4:7.  Also, in our Temple Service that God is Light. Life is a mission and as such should be a continuous growing in Christ. All power-releasing energies of service, sacrifice, and Love come from the Christ. If we submit to His Divine Love, we begin to dismantle the old temple, and we become lights in the road for every person in our sphere, no matter what race, color, or status; we start to build a new temple with numerous acts of Love and service. The more we express divine Love, the greater our joy, blessing and enthusiasm, because our spiritual work is a synchronized unfolding with the Divine Plan. As we purify our vehicles, we expand our consciousness and we function in higher planes of our being. As a consequence, we receive more energy from the Christ and we then transmit more of this energy to others as examples of the light of Christ.
            The major obstacles against evolution are thoughts, emotions and acts that are contrary to Love. Our greatest challenge is in knowing WHAT to do and HOW to be in control of our thoughts: To be vigilant with positive thoughts, because the darkness that we resist mentally finally gets converted in our enemy.  So, it is a great treasure to learn to be in control of our minds, to exclude activities which are harmful to Love: Gossip produces short circuits in the electric system of the desire body. The desire body becomes gray and obscure. Criticism, a product of envy, gets dressed up in order to be justified. Malice jeopardizes the very survival of humanity.  We need to learn to see each person as a master who helps us in our spiritual development. That's the importance of transforming our enemies into friends… i.e., to dry the wells of suffering. These are our stepping stones on the road to spiritual things. Fear is generally created by shadows without substance, not by reason. "I am not loved…" …."I was not good-looking"… and other false assumptions. The golden rule is to let things be. Less Love means less life; more Love, more abundant life.  The greatest crime is violation of Love.  
            The following five virtues ignite the fire of life. The first one, gratitude, is to give thanks for every moment of our lives, for all the things that happen to us; it builds a temple of kindness and compassion in the innermost part of our hearts. We are invited to think about what we need in order to feel grateful. One example of the real effect of gratitude is found in the water crystal, according to the essays of Dr. Mazaru Emoto.
            The second is charity, to give without waiting for reward and to accept the things that we cannot change. There is something of Judas in us, because we believe in the things of spirit but are attached to material things. The third virtue is joy: it is an attitude of the soul, more than an emotion; it is the substance of the light of love and beauty, radiating colors that repel malevolent forces and build a protective shield.
            The fourth is blessing: anything, no matter how inadequate, bless it.  It could even be a lack of job or money, etc.  Just envision it interpenetrated with the substance of God; the more we are conscious of this substance, the more it will manifest to a higher degree for the benefit of all. Behind every difficulty there is a blessing. 
            And fifth, enthusiasm, a virtue with which we need to be filled so that our aims and aspirations can be reached and we can say with the Christ: Consumatum est!
            To increase the power of love, we have available to us a series of tools. Following are some of them. Freedom: Find ways so that our neighbors express their inner light, love, and beauty in their own way and by their own means. It implies not forcing our will on others, but instead stimulating others to do the things that are part of their vision.  Don´t criticize:  Let the other person blossom forth with his own flowers in his original colors. Instead of criticizing, give positive thoughts and find something you like in that person.  If you find somebody doing what you think is wrong, try finding the positive lesson this person will learn from such an act. Admiration: This is equivalent to watering the garden. Admire the good things of your workmates every day. Sacrifice: Destroy all thoughts, habits, feelings, and ways that do not allow progression toward a more profound joy and comprehension.  Just do a list of your limitations and choose what you can dissolve by using love and beauty; work daily until you reach your goal.  Responsibility: Respond honestly to the question: "Are my acts, words, and feelings increasing the happiness, the light and the health of persons around me?
If, in the end, your enemy is revealing your trespasses, injustices, and weaknesses, he is a hidden friend.
Love him and learn the lesson he is providing for you.
             Remember that there are many perspectives, but only one direction: to manifest the purpose of the Divine, to live lives of sacrifice and love toward every living being. All other roads lead to pain and suffering.
            Life is really a sacred trust and we need to use each moment with wisdom. We don't wait for rewards in order to believe in ourselves. We have already received and now we must learn to give. Perhaps we will remain empty handed, but our hearts will be full of love. Then that is our life, our present, our now.
            In our Temple Service, we describe Love with the words of Saint Paul:
            Love suffereth long and is kind; love envieth not; love vaunteth not herself, is not puffed up, doth not behave herself unseemly, seeketh not her own, is not easily provoked, thinketh no evil rejoiceth not in iniquity, but in the truth; beareth all things, believeth all things, hopeth all things, and endureth all things.
            Love never faileth; but whether there be prophecies, they shall fail, and whether there be knowledge, it shall vanish away, for now we know in part and we prophesy in part. But when that which is perfect is come, then that which is in part will be done away; for now we see through a glass darkly, but then face to face. Now we know in part; but then we shall know even as we are known; and now abideth Faith, Hope, and Love, but the greatest of these is Love.
            Let's examine some of Paul's sentences: for example, Love suffereth long.  By its very nature – radiant energy seeking expression on the physical plane necessitates pain and sorrow.  Students in Schools of Philosophy provoke disappointment in their peers, because personalities are not fully dominated by spirit.  Love is kind: love suffers in the right measure before causing injury. It never responds with ingratitude when kindness is given. It never is jealous. It never says spiteful things. It is kind in the fullest meaning of the word.  Love envieth not: It recognizes the real status of the individual and knows that in the real world we all share alike and all drink from the same spiritual fountain, according to our capacity to receive. Love vaunteth not itself: It cannot vaunt because it looks upon the world with eyes of tender compassion, knowing that all must be extracted, absorbed by the Higher Self, and carried on to enrich the universal life; it's the same for one as for another. Love doth not behave itself unseemly: Love is chastity; it is purity; it is brightness, beauty, serenity, and radiant energy. Love seeketh not its own: Because Divine Love is not for itself. Love is not easily provoked: It never takes offense because it is consecrated to the highest ends. All sharp-tongued attacks and venomous slurs are distorted love. Love thinketh no evil: Because its own essence is pure. The Christ- Love  could not think evil of another because there is no evil within. When we spreak ill of another we betray ourselves. Love rejoices not in iniquity – but rejoices in the truth: Because its purpose is to unfold, to manifest unity in diversity. Love hopeth all things: Despair can never find a place where its noxious poison can lodge if the flame of divine Love burns steadily. And finally, Love never faileth: Because it comes from God and if it fails, it is desire and not Love.
            One last Thought: The most sacred place on Earth is where an old HATE has been transformed to an abiding LOVE.