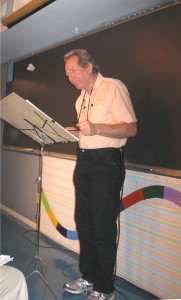 LECTURE SERIES
"Building The Soul Body"
with
Richard K
January 6 – 10, 2010
2222 Mission Avenue
Oceanside, CA
__________________
               Wednesday – January 6, 2010
5:00-6:15pm ASTROLOGY OF THE VITAL BODY
7:30–8:30pm BUILDING THE SOUL BODY: It's Importance
               Thursday – January 7, 2010
5:00-6:15pm ASTROLOGY AND THE CHEMICAL ETHER
7:30–8:30pm A CLOSER LOOK AT THE ETHERS
               Friday – January 8, 2010
5:00-6:15pm ASTROLOGY AND THE CHEMICAL ETHER:
                  And Absorption And Assimilation Of Etheric Soul Material
7:30-8:30pm ACQUIRING THE LIFE ETHER
               Saturday – January 9, 2010
1:30–2:30pm ASTROLOGY AND THE LIFE ETHER
3:00–3:30pm ACQUIRING THE REFLECTING ETHER
               Sunday – January 10, 2010
1:30–2:30pm ASTROLOGY AND THE REFLECTING ETHER
3:00–4:00pm ORGANIZING THE SOUL BODY: Transfer of
                Attention and Consciousness to The Soul Body
An educational opportunity in Christian mysticism awaits anyone who can attend evening and weekend classes at Mount Ecclesia, beginning on Fellowship Day January 6 and extending through the weekend until January 10.
The topics cover the core, essential teachings of Western Wisdom philosophy and relates them to the life of the spiritual aspirant.  Lecturer, Richard K has taught astrology, philosophy, mythology, Shakespeare and related subjects for over 45 years at his bookshop, Microcosm, in Madison, Wisconsin.    Retired now for several years from his lifelong occupation, he travels and lectures widely.  During an interview that Richard gave 7 years ago to Cathy Smith of The Edge, he explained:
"In Christian mysticism, the soul body is called the Golden Wedding Garment.  It literally is like the heroine in Rumpelstiltskin who takes the straw and weaves it into gold.  Every time we do something from the goodness of our heart for someone else, we build into ourselves another little curl of that golden light, and the more of that that we have, the more our intuition can bypass the mind, and bypass the desire nature. "
The Wednesday through Friday classes begin at 5:00 pm and 7:30 pm, outside of regular business hours  for the convenience of those who live in the area.  Weekend afternoon classes begin at 1:30 pm and 3:00 pm.
The Rosicrucian Fellowship offers all classes at no charge.  Richard comments: "Spiritual things are like a sunset.  Once you take something that is unbounded and spiritual by nature, and then revalue it, which amounts to devaluing it, then you have debased and you have lost the spiritual essence.   I think a lot of things need to be seen in the essence that they're free for the effort.  You put the effort in, you live by cause and consequence, you become what is necessary to move on to the next stage of evolution."
Visitors are welcome to attend the Fellowship Service in the Chapel at 11:30 am before classes begin, Wednesday, January 6.