Lest we become racist or sit in judgment on groups of people, we might take a look at the children's game of leapfrog.  Thereafter, we may eye the squares in our natal charts more favorably and cast a jaundiced eye on the trines.  Saint Matthew gives us the wisdom of the larger perspective of Jesus as he relates in Chapter 19:
"24": And again I say unto you, It is easier for a camel to go through the eye of a needle, than for a rich man to enter into the kingdom of God.
"25": When his disciples heard it, they were exceedingly amazed, saying, Who then can be saved?
"26": But Jesus beheld them, and said unto them, With men this is impossible; but with God all things are possible.
"27": Then answered Peter and said unto him, Behold, we have forsaken all, and followed thee; what shall we have therefore?
"28": And Jesus said unto them, Verily I say unto you, That ye which have followed me, in the regeneration when the Son of man shall sit in the throne of his glory, ye also shall sit upon twelve thrones, judging the twelve tribes of Israel.
"29": And every one that hath forsaken houses, or brethren, or sisters, or father, or mother, or wife, or children, or lands, for my name's sake, shall receive an hundredfold, and shall inherit everlasting life.
"30": But many that are first shall be last; and the last shall be first.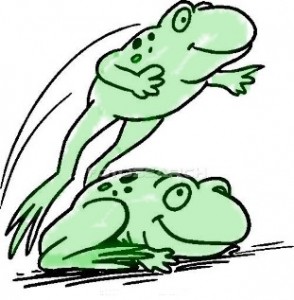 There is no reason for anyone to be complacent:  We have had billions of years and we expect a few more ahead.  How many?  We do not know.  Power corrupts.  Absolute power corrupts absolutely.  Except for those who put their trust in God. 
Consider also that "God" saves not groups but individuals.  
Likewise, God is no respecter of persons. 
Whether one's salvation is by faith or by works, any child of fire who expects his affiliation in a prestigious group to bring him closer to salvation or immortality kids himself.   Only by his own efforts, by unselfish devotion, by singleness of purpose, is he elevated. 
"4": To an inheritance incorruptible, and undefiled, and that fadeth not away, reserved in heaven for you, …1 Peter 1